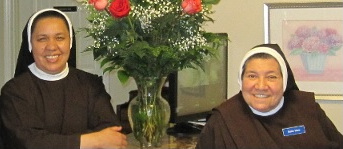 Franciscan Sisters • Saint Francis Home
The Saint Francis Home is a private, non-profit 501 (c) retirement residence for the elderly in a quiet and peaceful residential area of western Santa Ana, California. Saint Francis Home is run by the Franciscan Missionary Sisters of the Immaculate Conception a private, non-profit organization which is not affiliated with the Diocese of Orange relying 100% on donations and resident income. Serving in Orange County for over 75 years.
<![if !vml]>
<![endif]>
<![if !vml]>
<![endif]>
<![if !vml]>
<![endif]>
How to donate to the Home
Click below to Donate via credit card or Paypal (you do not need a Paypal account).
Or you may send checks to
St. Francis Home
1718 W. Sixth St.
Santa Ana, CA 92703
God bless you for your generous gift.
Sister Irma and the Franciscan Sisters
Contact the Home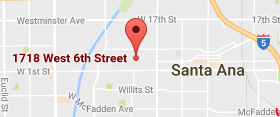 1718 W. 6th Street
Santa Ana, CA 92703
Phone: (714) 542-0381
Email: stfrancishome@sbcglobal.net
Office Hours: 8:00 AM to 5:00 PM
The Saint Francis Home is open to any race or creed
Reasonable rates
SSI/SSP Supplemental Security Income/State Supplemental Program
Any payment above SSI/SSP Income must be paid by the responsible party.
Rates vary from $1500-$3500 per month depending on costs, location and other factors.
Applicants must be 62 plus years old and ambulatory
Bilingual Communication - English and Spanish
Saint Francis Guild membership open to family and friends to provide special events for residents and fundraising for the Home.
Testimonials:
"This is to acknowledge and thank you again for the wonderful care my mother receives at Saint Francis Home..."
"We can never repay you for what you have given us; peace of mind..."