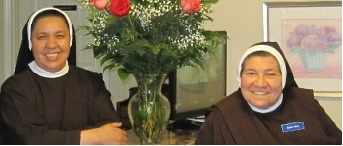 Saint Francis Home is a private, 501(c)3 non-profit retirement residence for the elderly in a quiet and peaceful residential area of western Santa Ana, California.
Saint Francis Home is run by the Franciscan Missionary Sisters of the Immaculate Conception a private, non-profit organization which is not financially supported by the Archdiocese of Orange County relying 100% on private donations and resident income.
Serving in Orange County for over 73 years.
JULY EVENTS (2)
On July 11th, the St. Francis Home is partnering with the OC Community Foundation on Giving Day for Seniors 2018 to raise $15,000 for the home!
The St. Francis Guild is creating a $5,000 challenge match for this event. Please see the flyer for more details! Please click the link below on July 11th to make a tax-deductible donation to the Home. Please share the link with your friends!
https://preserving-dignity.funraise.org/team/st-francis-home
Click Here for the event flyer and more information!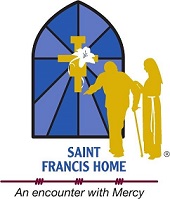 ALSO IN JULY, PLEASE JOIN US FOR OUR ANNUAL OPEN HOUSE!
Sunday July 15, 2018. Join us for our
Open House and Ice Cream Social!
Click Here for the flyer!
Contact The Home
•
Reasonable rates

•
Saint Francis Home is open to any race or creed
•
SSI/SSP Supplemental Security Income/State Supplemental Program
•
Any payment above SSI/SSP Income must be paid by the responsible party.
•
Rates vary from $1800-$3800 per month depending on costs, location and other factors.
•
Applicants must be 62 plus years old and ambulatory
•
Bilingual Communication - English and Spanish
•
Saint Francis Guild membership open to family and friends to provide special events for residents and fundraising for the Home.

Testimonials